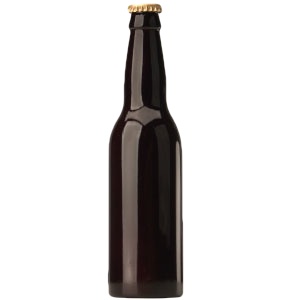 Ales, lagers, brewski, barley pop, cold coffee, stout, barley wine... whatever you call it, whatever its heritage, great beer inspires great passion within its circle of adherents. For those that love it dearly, finding that one brew you have coveted for years, to savor the flavor as it passes your lips is an enlightening experience. That brew can be anything from an ultra-rare Westvleteren 12 to something your local brewery produces seasonally that sold out just before you got there with your empty growler. The real problem is finding one of these brews when you really want it.
That is where Beer Trader comes to the rescue. Sure, you can spend time searching through eBay, Craigslist or general beer sites that have a trading forum, or you can come to Beer Trader, the ultimate resource for finding others willing to trade their beer for yours (or for your cash).
Creating Your Beer Wish List

The first thing you need to do at Beer Trader is to create an account. A simple username, password and a confirmation email later and you are ready to go.
Now comes the hard part... deciding which beers in your refrigerator you are willing to part with in a trade. For each beer, you will need to enter the brewery, brew and expiration date (if it has one) on the bottle. To help you get through that process more quickly, we offer barcode scanning tools using your welcome or mobile phone camera or we've prepopulated and sorted a list of every brew we could find so you can pick from a list instead of needing to do all that typing.
Once that's done, the fun part arrives, putting together a list of beers you really want to try. You can do this a couple ways as we have a search tool that allows you to look for beers by Beer Name, Brewery, Style, Region, ABV, IBU & SRM. You can add one or more beers at a time, making this process fast. But its not just for known breweries, either. Do you brew your own? If so, you can add your own home brewery and beers to the list.
Making A Beer Trade
Now that you've got your lists ready to go, its time to head over to the trading floor to see what's out there. You've got a few ways you can do this. First, you can check to see if any of the beers on your want to try list is available. That list can be sorted by distance from you, trader reputation, rating and price (if any) plus it can be filtered by price, trade, rating & willingness to ship.
Lets say you have found something local and you want to do a beer for beer trade. You select the beer you want, click the trade button and optionally offer a beer from your list you feel is a fair trade. If you don't specify a beer from your available to trade list, then the other trader has the option to select from your list.
The other person then receives your trade request and has three options: they can accept the trade as is (if you specified a beer from your stock), offer up an alternative trade against your stock or decline the trade completely.
If your trade is accepted, its then on to setting up location and ground rules for the trade. We recommend a public place that will have plenty of other people around to witness the trade. Beer traders are almost universally good people, but there is no reason to take a risk if you can easily avoid doing so.
Giving Feedback

Once your trade is done, its time to savor that newly acquired beer. After a few tastes, its time to go back and give some feedback, both on the beer and on the trade. Was the trade what it was promised to be? How was the beer itself? Did the trade actually happen or did the other person not show up or show up with the wrong beer? Honest, fair feedback is what makes the community work and makes for better future trades for all concerned.
Monetization
This site sounds like a great public service for everyone involved, but how do we pay for it? Many of the beers up for trade are expensive but none of them compare to the price of a fully-loaded database server. In order to keep the beer (trades) flowing, there needs to be a way to pay for it all.
Advertising... Because most of the services offered by Beer Trader are free of charge to the users of the site, advertising on the site will be a key way to pay for operations. The goal of the site is to only include relevant advertising such as ads from breweries, homebrew stores, sporting events and other events where beer is likely to be an integral part of the experience. General purpose ads will not be included as part of the site.
Commission... For trades that involve some sort of monetary value, we will charge a $0.25 or 2% of the agreed to price, whichever is higher, as a listing fee. We exist to serve a community that believes in fair trades, but given the rarity of some beers, it would be difficult to set a fair trade value that does not include cash. This commission fee also serves as a disincentive to businesses and profit seeking individuals from taking over the site. Note that Beer Trader does not actually facilitate any exchange of funds and is thus not directly selling any alcoholic beverage.
Services... Breweries who want detailed feedback from experienced beer tasters can purchase anonymized data regarding reviews and ratings of their beers and for similar beers from their competition plus usage data to see what beers customers who are trading their beers also favor. This data can provide them with an incredible amount of data regarding the tastes of their target customers, based on actual behavior and not just stated preference.
Subscriptions... Heavy users of the site can support it directly by purchasing a subscription service. These plans allow for a small number of commission-free cash trades if the subscriber desires to use them and a special designation on their user profile page, but does not provide any additional benefit, other than the good feeling knowing they are keeping the site running.
What Does It Look Like?
So how would it work? What would the user see? To give you a taste, check out the wireframes of how the mobile app will work.